Services
Advisory services
With the understanding of the growing company's demands in establishing a representative office or branch office in Vietnam, and at the same time we also understand how hard it is for a company to implement process, complete procedures and application for the establishment of representative offices. Viet Australia Auditing Ltd (VAAL) will supports in preparing application for the establishment of representative office, branch office, or building plants and factories in Vietnam.

When using our services, your company can focus more on implementing business strategics, business objectives without having to encounter obstacles, difficulties from the procedures, current regulation's documents. Our services include:

- Business advisory
Giving solutions in restructure, complete company, strategic advisory which help company's managements make decision become easier and more accurate.
- Comprehensive revision of company's activities, advisory in company's financial restructuring.
- Trading, split, merge and dissolution adviosry.
Business advisory in financial activities management in safe and effective ways.
Providing suitable solutions, offering high efficiency and professional advisory in financial restructuring which include:
+ Analyze and evaluate the current financial position of enterprises.
+ Developing planned financial restructuring of enterprises (including: building long-term capital structure, route optimization and capital raising for businesses, sell off assets of ineffective business sector without any strengths, consolidated and merged with other businesses to create competitive advantage, improve operational efficiency).
+ Conducting restructuration of financial investments.
- Business licensing services, investment and other support services after appling business permit:
Consulting, implementation of procedures and records to help businesses apply for a business license, investment license, registration of license adjustment.
- Our business licensing services include:
+ Business establishment.
+ Registration of representative office; Registration of branch office establishment.
+ Working permits and temporary residence for foreigners in Vietnam.
+ Other support services after applied permit.
Office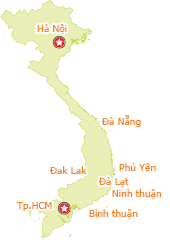 Viet Australia Auditing Ltd (VAAL) is an independent auditing firm, established in Socialist Republic of Vietnam
---
Legislation
Detailed all of the changes in Circular 200
View more