Services
Accounting services
With the current business environment has become more competitive, an accounting system of a company no longer merely about record daily business transactions, because through a perfect accounting system, the company's board of management can have an good insight into the company's activities, and identify which activities affect objectives and plans of the company. Regardless what type of companies or enterprises, an accurate accounting system, which can fully and promptly show any changes in the operational structure of the company, is a prerequisite to lead to success.
Viet Australia Auditing (VAAL) can support your Company and ensure standardization of errors at the lowest level in your Company's accounting system, help your company's managers operate your company's activities in the right direction and objective.
Our accounting services include:
- Bookkeeping.
- General Accounting.
- Prepare a complete accounting system.
- Prepare accounting system in accordance with IFRS, VAS.
- Prepare and review financial statement.
- Review, optimize company's accounting system, upgrade and complete the existing accounting system of the company.
Office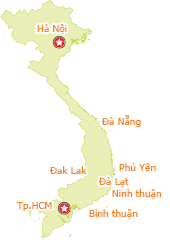 Viet Australia Auditing Ltd (VAAL) is an independent auditing firm, established in Socialist Republic of Vietnam
---
Legislation
Detailed all of the changes in Circular 200
View more